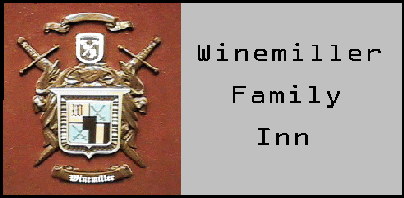 Welcome to the Winemiller Family Inn
Project Update 24-0: January 1, 2000

We started this as a family tree for our Winemiller family and it has grown to include all the families that have touched us.
PLEASE BE AWARE
THERE COULD BE ERRORS
IN THIS MATERIAL
Our WINEMILLER Family Hans Friedrich Weinmueller (1600)
follow the
Index of Other Winemiller Families
Index of Families that have touched the Winemillers
Credits (The people who do the research)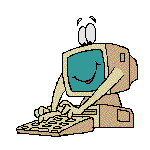 If your family is listed here and you have additional or corrected information please send it to me. The order of the information should be: number, name, date and place of birth, date and place of marriage, date and place of death. The dates are very important. If you do not have the correct date give me a date and mark it as a about date. This helps keep things in order.





Larry Winemiller
RR 2 Box 420
Mountain Road
Liverpool, PA 17045

Email: larry@winemiller.org
You are visitor number
since August 16, 1997
Go to www.winemiller.com




This site is best viewed with
Netscape Navigator or Best experienced with


Download Netscape Now! Click here to start.